Automatic Pool Covers: Everyday Protection For Your Family
Whether you're building a pool in your backyard or you're already the proud owner of an in-ground pool, it's important to understand just how important it is to have a cover to protect your investment. Automatic pool covers are safe, reliable, and easy to use. You can open or close your automatic safety cover with the push of a button. Automatic pool covers offer incredible peace of mind for homeowners who want to prevent accidents or keep loved ones and pets out of harm's way.
Automatic pool covers are reliable and easy to use. Simply flip a switch, and your Coverstar or Pool Cover Specialists automatic safety cover will create a barrier over your pool that no child or pet can penetrate. All automatic covers are custom-built to fit your pool perfectly and manufactured from best-in-class materials.
Automatic Safety Covers | St. Thomas in Crystite Classic Sapphire Blue
Photo courtesy of Brooks Malone, Tennessee
Automatic Safety Covers | Under Track in Charcoal
Photo courtesy of Aqua Pool, Illinois
Automatic Safety Covers | Under Track in Charcoal
Photo courtesy of Aqua Pools, Illinois
How Does an Automatic Pool Cover Work?
Automatic inground safety covers work with the help of a few key elements, specifically tracks and a small, efficient motor. Typically, on one end of the pool, there will be a sleek "roller" where the pool cover material rolls up and is stored when not in use. When the switch is activated, the motor turns on and the electric pool cover automatically rolls across the pool area with the help of two tracks on either side of the pool. These tracks can be built inside the lip of the pool for a seamless design, or lay on either side of the pool, above ground.
Electric pool covers require professional installation, a licensed electrician should run all wires and make connections to the breaker box.
Fiberglass | Athens in Crystite Crystal Pearl White
Photo courtesy of Brooks Malone, Tennessee
Automatic Safety Covers | Under Track in Charcoal
Photo courtesy of Aqua Pools, Illinois
Automatic Swimming Pool Models
We offer five different automatic safety cover models. Learn more about the features of each one below.
Customizations to Fit Any Pool Design
Latham brand automatic pool covers offer the widest choice of models, options, fabrics and colors in the industry. Our drive mechanisms are available in either stainless steel or marine-grade aluminum. Each system includes stainless steel hardware. Through the many options available, most pool shapes and sizes can be covered.
Automatic Safety Cover Benefits
Besides its primary purpose, keeping your little ones and pets out of the pool without your supervision, electric pool covers offer a number of savings and maintenance benefits for pool owners including:
Safety Benefits
Are Automatic Pool Covers Safe?
Automatic pool covers may be the safest pool cover option available for installation in today's growing marketplace. Also known as "horizontal fences," the protection provided by electric pool covers is virtually unparalleled.
Plus, they're fast. All you have to do is flip a switch or press a button to roll out a protective barrier over your pool that no child, pet, or overindulgent house guest can fall into. And by connecting your touch screen to your home WiFi network, you can receive a text message or email alert to let you know when your cover is activated or left open too long.
Automatic Safety Covers | Under Track
Photo courtesy of Aquaflame LLC, Vermont
Automatic Safety Cover | Olympia 14 Fiberglass
Photo courtesy of Brooks Malone, Tennessee
Enjoy Peace of Mind with Superior Technology and Mechanics
Incredibly Strong and Durable Fabric: Advanced vinyl formulation and superior fabrication methods make the fabric used in our automatic safety covers top of the line!
We only use cover fabric which is tested and certified to meet the American Standard for Testing and Materials (ASTM) standard for safety pool covers. Learn more about ASTM.
Heat-Sealed Webbing for Double the Strength: While most manufacturers only sew the webbing material to the cover, at Latham we offer both a sewn and a heat sealed process. This exclusive patented heat seal process ensures that the webbing is twice as strong and therefore will not fail over time like it will with other manufacturers. Independent lab tests show that our method is over twice as strong as competitive webbing sewn to a cover!
Sealed Motor: The motor's hardened stainless steel shaft and oil bathed gears eliminate motor problems. It is sealed against water by the original motor manufacturer. The motor can operate even when completely submersed if the housing is temporarily flooded. Other less reliable means of water protection could mean an expensive motor repair.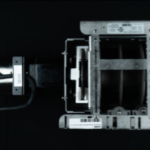 Reliable Mechanism: Ultra strong stainless steel bracket components make Coverstar the most durable and reliable automatic safety cover on the market. Nothing stands up better in the harsh corrosive pool environment.
Adjustable Torque Limiter: A mechanical torque limiter protects the motorized mechanism from too much stress. Other automatic covers often use an electronic torque limiter that can fail in the harsh pool environment.
High-tech PowerFlex Ropes: PowerFlex rope behaves like a shock absorber that allows it to be more forgiving and self-adjusting during operation. It also resists distortion that is common with Autocover ropes, making it easier to install and operate with fewer adjustments.
Rope Pulleys: High quality rope pulleys are crucial to overall cover system performance. That's why we use special custom designed and field tested rope pulleys that provide maximum reliability in the pool environment.
Request More Information
Learn More About Automatic Pool Covers for Inground Pools
An automatic pool cover lets you add a layer of safety to your pool. No matter what type of pool you have or want to build, we can help you find an automatic pool cover that fits. We're here to help. Request more information below.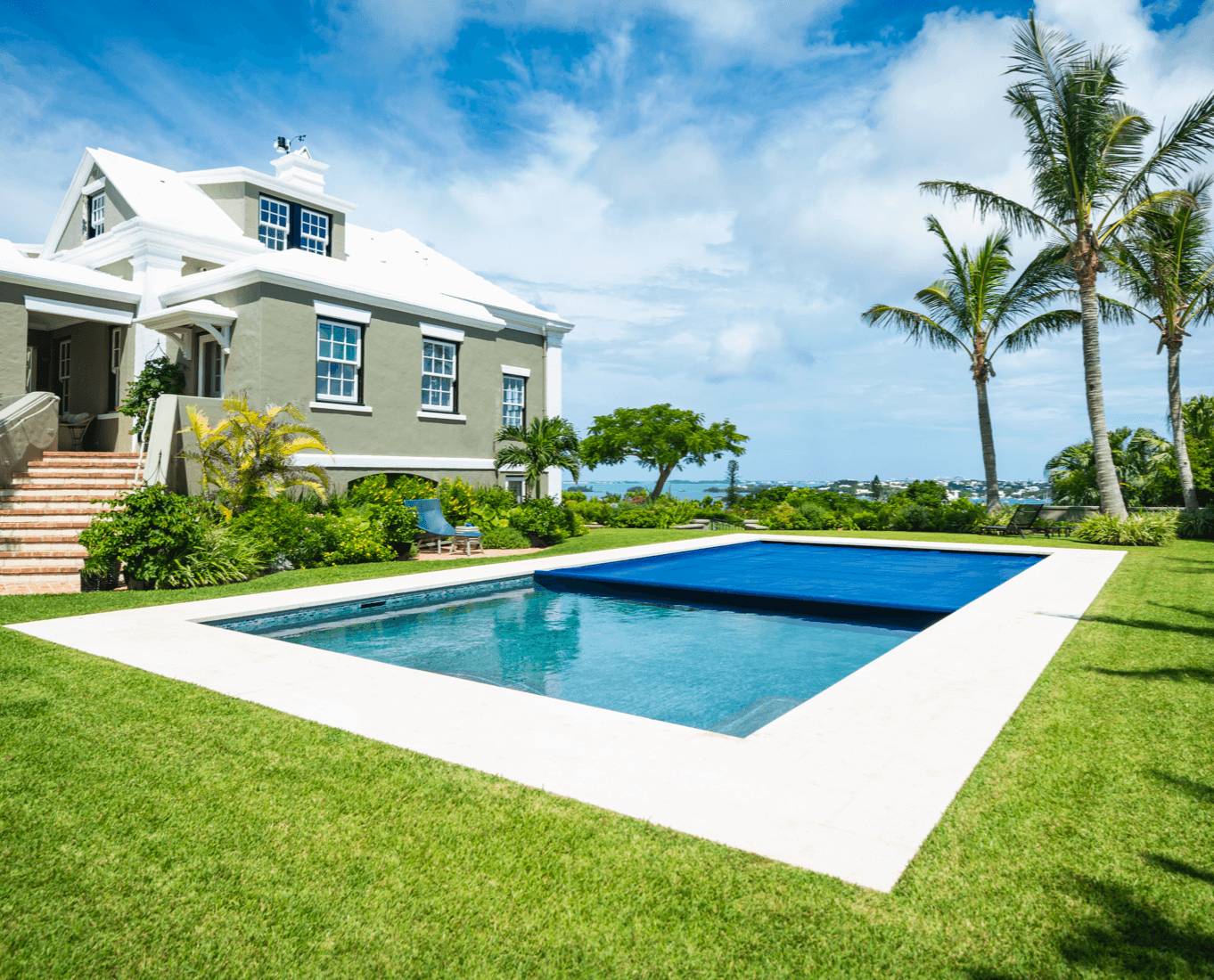 Ready to Start Your Project?
Get connected with local independent builders in the Latham network to start your swimming pool cover project today.
Helpful Content
Not sure where to get started? We've got you covered. Check out our amazing library of resources, inspiration and tools to help you with your pool project.