At Latham, we want to provide the best pool buying experience, from choosing the right pool for your lifestyle through all of the backyard BBQs and birthday parties. Use this section and specifically the links below to find answers to questions and resources for additional help.
Speak to a Builder
Latham is the largest designer, manufacturer and marketer of in-ground residential swimming pools in North America, Australia and New Zealand. We have locations throughout the United States serving our vast dealer network who, in turn, work with homeowners to find the perfect product for their home.
If you have a specific question about a new pool, safety cover, auto cover, water care, pool maintenance or renovation, it's best to speak to a local builder who can understand your specific needs. You can fill out the form here and we'll put you in touch with the nearest dealer(s) to your home.
Product Information
If you're looking for more in-depth information about our product line, we encourage you to check out the various sections of our website before getting in touch. Here you can explore our line of fiberglass pools, package pools (also called vinyl-liner pools), safety covers and auto covers.
These pages will show you all of the size and shape options along with color choices for your pool. We also have a liner visualization tool to help you select the perfect liner color and an augmented reality app for fiberglass pools that lets you see what your pool will look like in your yard in real time.
Still not finding what you're looking for?
We can email you our resources on pool shapes, pool pricing, covers and more if you'd prefer. Simply fill out the form below and we'll email them right over!
Let Us Send You the Resources You Need
We have an extensive library of resources that go into detail on all of our products. From e-books on selecting the perfect pool shape to detailed guides on water care, we have it all.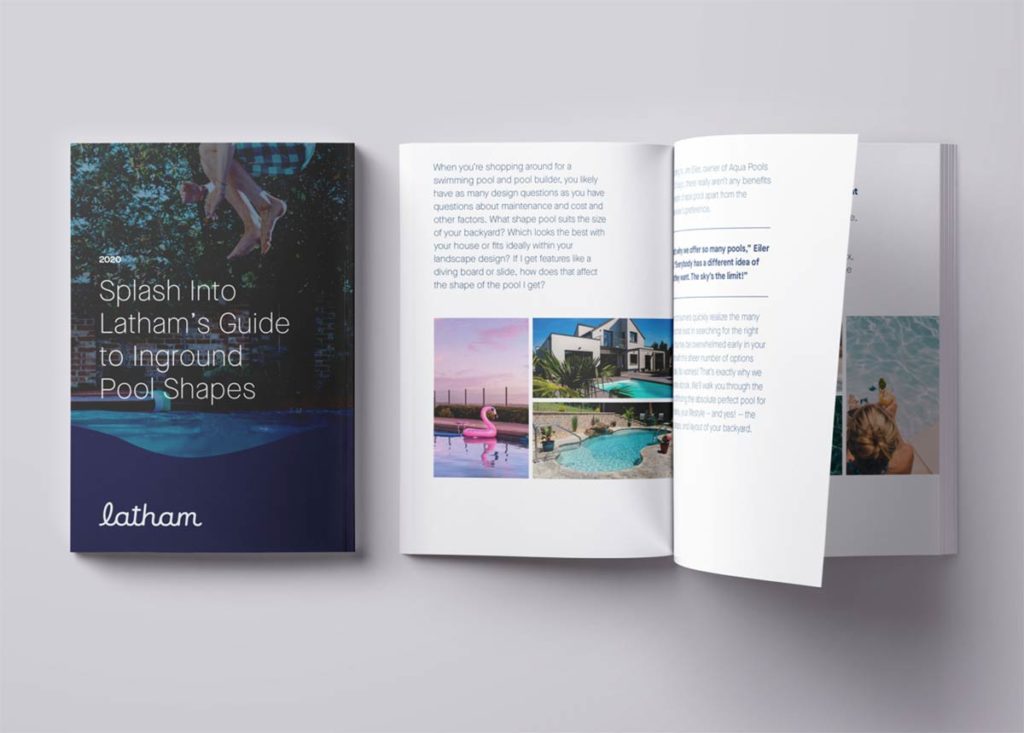 When you submit this form, we'll gather the best resources we have and send them off to you. We'll also send you our most popular Pool Shape Guide e-book right away.
Corporate Contact Information
Our corporate office in New York is home to some of our manufacturing and corporate services such as accounting, senior management and logistics. If you need to get in touch with our corporate team, please use the information below.
**Please note that we cannot provide information on order status, pool pricing, water care or other maintenance issues. For that, please contact your nearest dealer.
National Headquarters
787 Watervliet Shaker Road Latham, NY
800-833-3800