FEATURE SPOTLIGHT
Seeing is believing…
Add some sparkle to your backyard with Latham's Crystite Crystal Fiberglass Colors.
Choose a fiberglass pool color that's engineered for fade, stain and scratch resistance with Latham's Advanced Composite Technology. Your pool will be the gem of the neighborhood with our exclusive Crystite Crystal G3 Finishes. With colors like Crystal Sapphire Blue – a sparkling cascade of brilliant blues and bursts of diamonds – to Crystal Pearl White with its sparkly, silky cosmopolitan tones, your dream backyard will radiate from sunrise to sunset.
Explore more color options by going to our Fiberglass Pool Colors page  or  check out our Pool Visualizer App which lets you use augmented reality with your phone's camera to virtually build a fiberglass pool on any surface including your own property. It features our most popular models and colors and is available for download from the Apple store by clicking the button below.
Cancun Deluxe fiberglass | Crystal Night Sky G3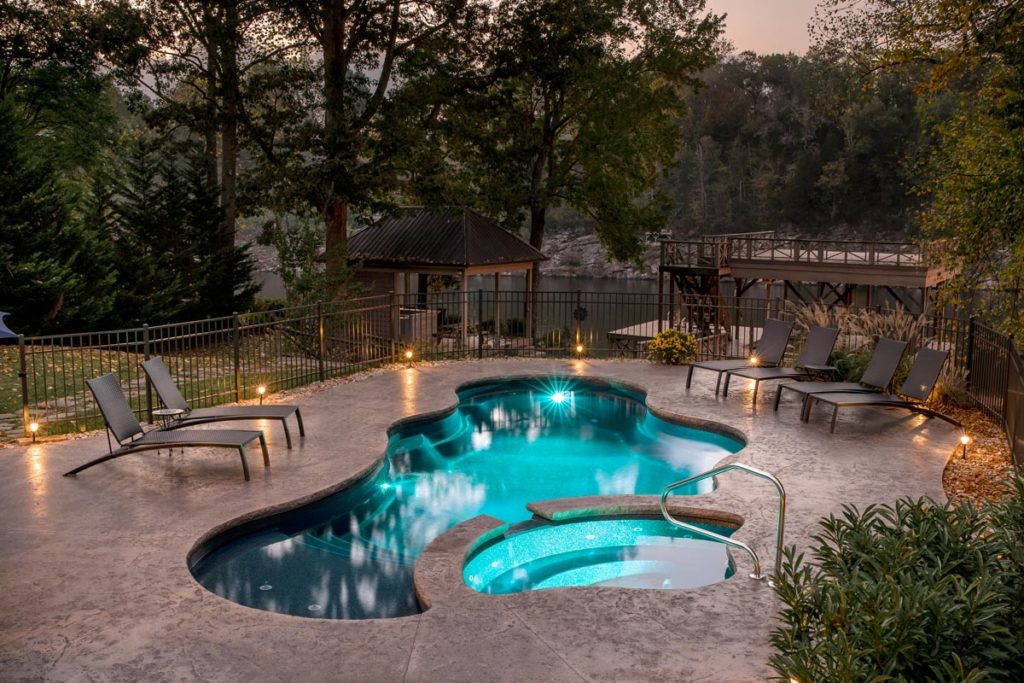 Barcelona fiberglass | Crystal Sapphire Blue G3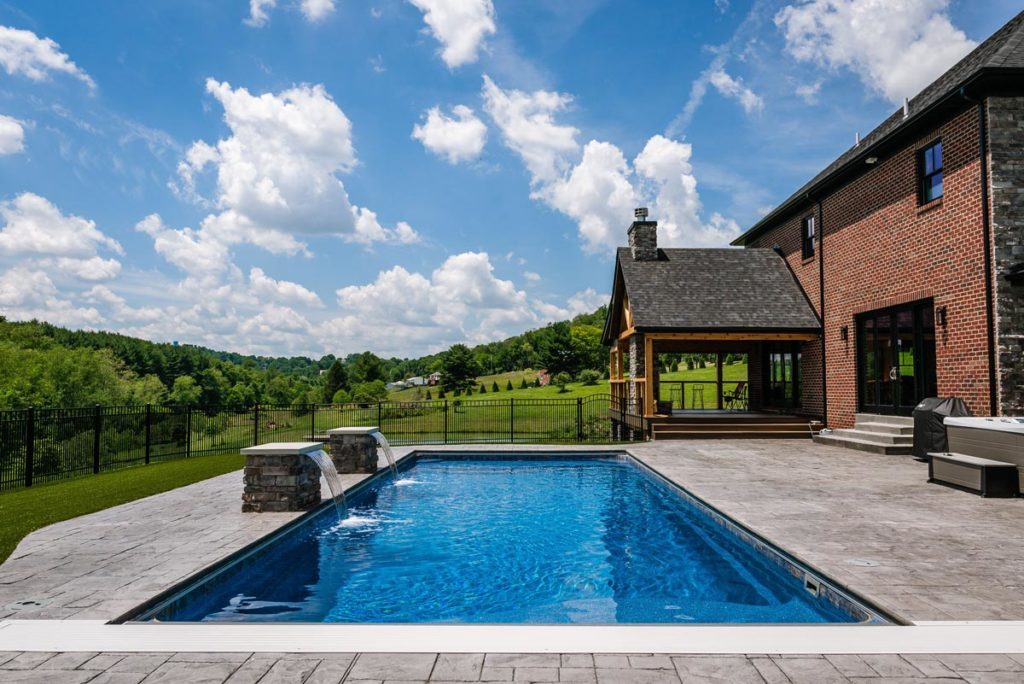 The pool buying process
Let's get started!
A cool plunge into a Latham pool to wake up with the dawn. The steady cadence of laps relieving the stresses of the day. Cocktails with friends as the sun goes down. Or the laughter of your kids as they cannonball into the deep end. Whatever your vision is, Latham pools can transform your backyard into a welcoming extension of your home. Navigating the process from concept to completion, we're here to help you every step of the way.
The Latham Collection
Every home is different, and we have a pool for every home. Browse our collection by size
below, or visit our Pools section for a broader range of pool products.
Complete Your Pool
Latham is the only pool manufacturer giving you everything you need to make your new pool the centerpiece of your backyard.
All Latham pool components—from our wall panels to our liners, steps and safety covers—fit perfectly together
because they're built to work together.
About Us
Why a Latham pool?
Latham is the largest manufacturer of fabricated pools in the world, with over six decades of experience at the center of the backyard lifestyle. Every day, thousands of families in North America, Europe and Australia enjoy Latham pools and we want you to have the knowledge and confidence to select the one that is right for you. Latham is The Pool Company.
We're Here To Help!
Not sure where to get started? We've got you covered. Check out our amazing library of
resources, inspiration and tools to help you with your pool project.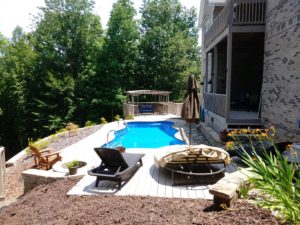 Blog
Great Pool Designs for Small Backyards
Backyards keep getting smaller and smaller. Heck, all kinds of things are getting smaller. Tiny houses are all the rage. We all carry tiny
Ask the Expert
"How do I choose a pool?"
When picking a pool ask yourself what you will generally use the pool for once it's completed. Will you be entertaining much? Do you or someone in your family enjoy swimming